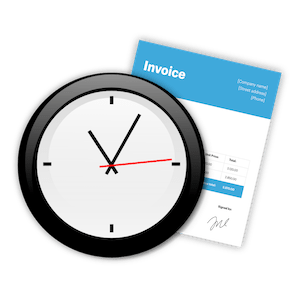 project time tracking and billing made easy
Project details in one integrated window.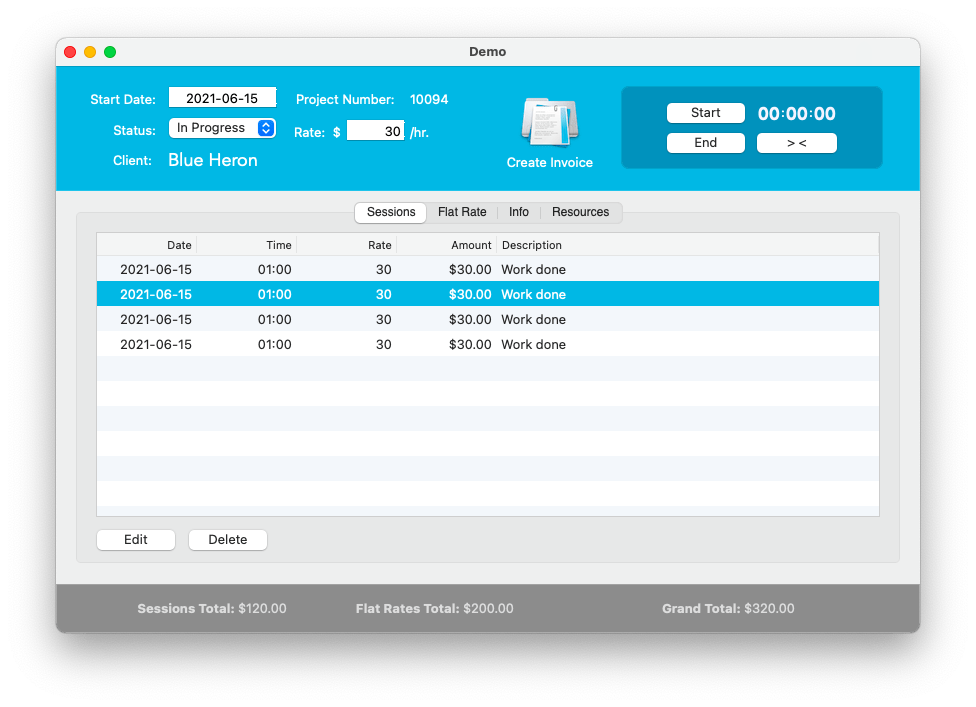 Record work sessions in the Sessions tab of a project's window. Use the timer at the top right of the window to time your work sessions.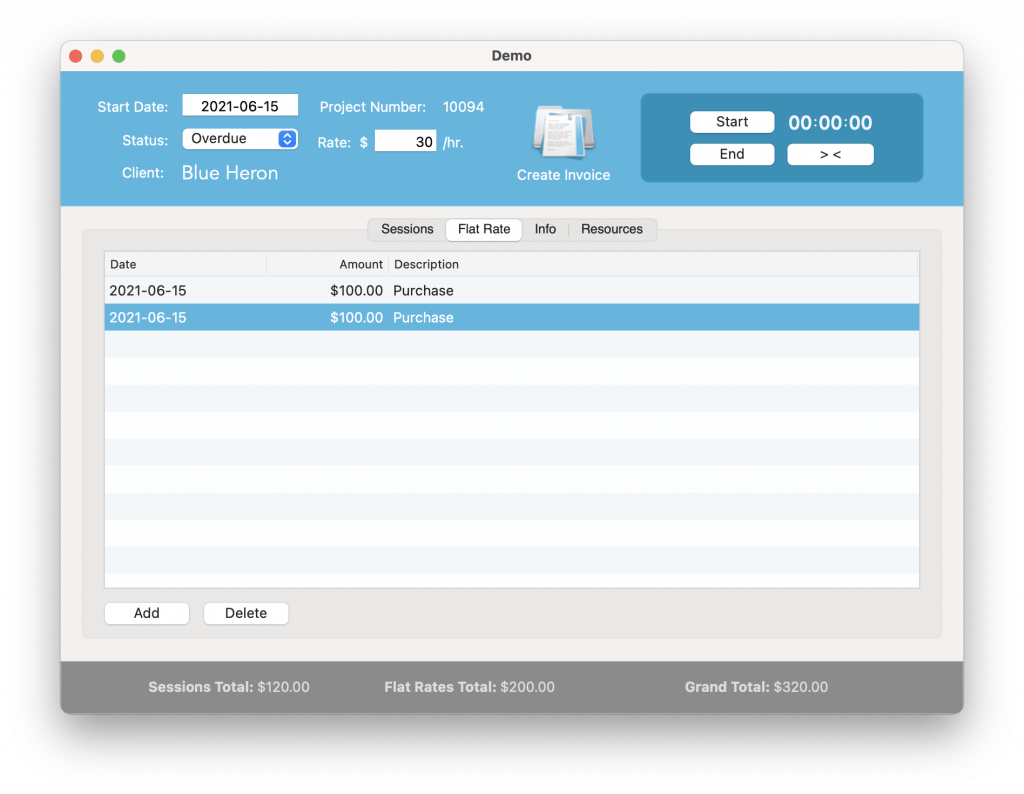 Include flat rate items such a web hosting fee, a domain registration, a logo design, or supplies purchased for a project.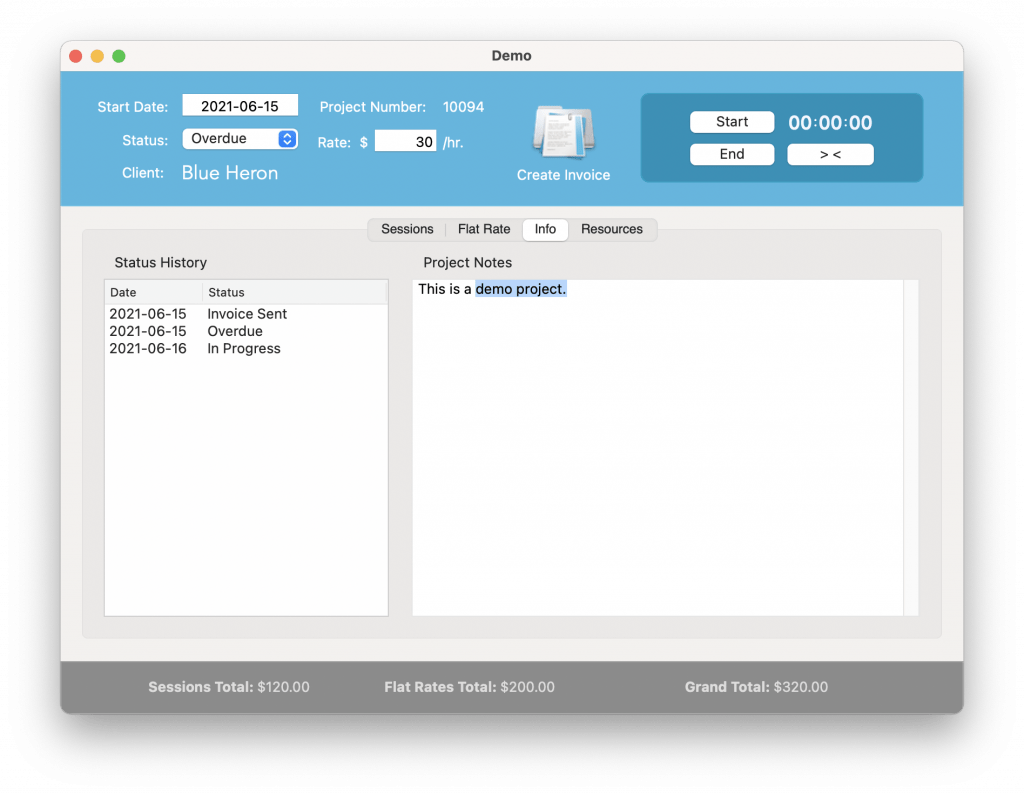 Whenever a project's status is changed using the Status dropdown menu the new status and the date of the change are recorded in the Status History list. Project related notes can be kept in the Project Notes area.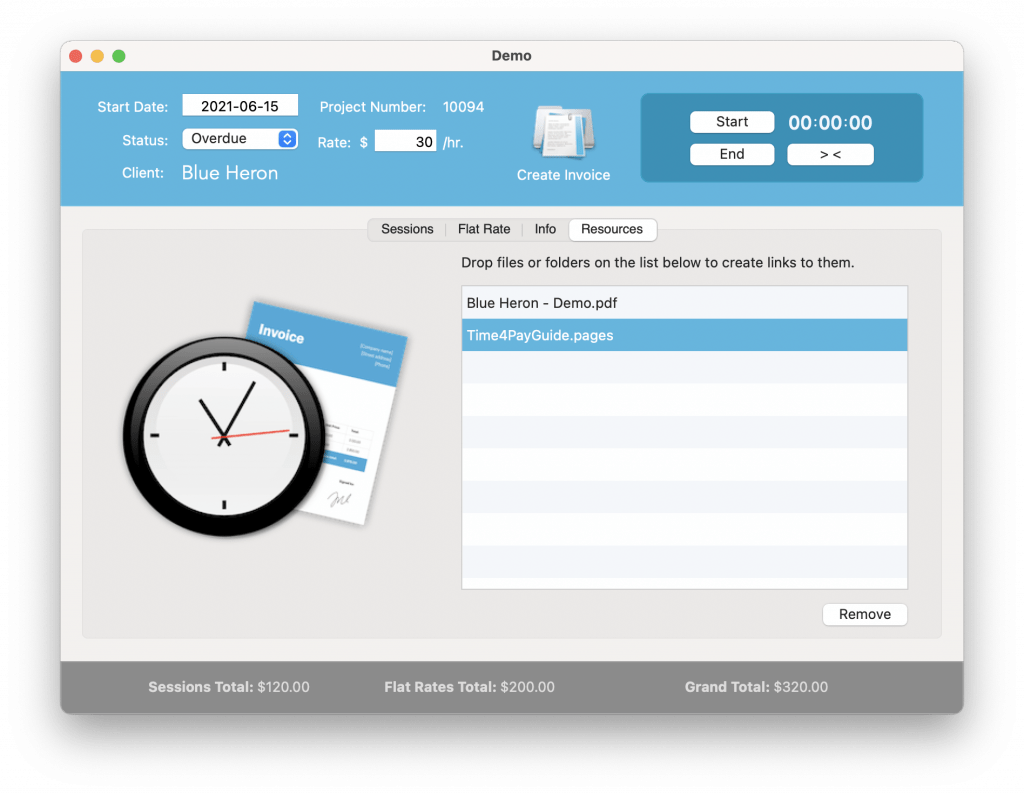 Links to project related files or folders can be added by dragging and dropping them in the resources list area.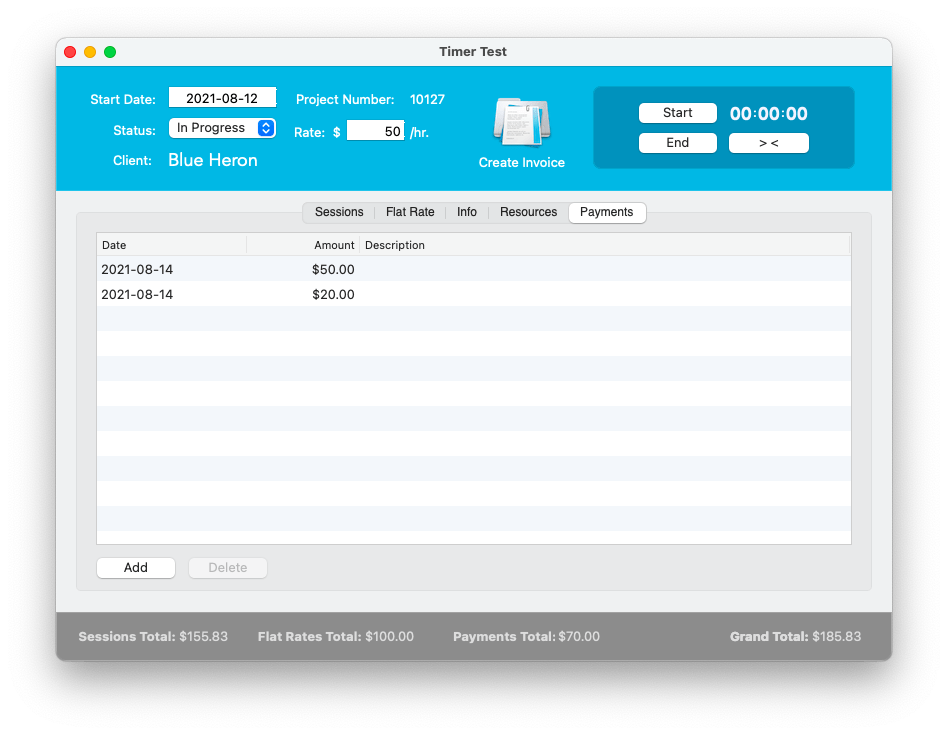 Payment amounts entered here are subtracted from the Grand Total for the project.
Time4Pay offers a simple yet powerful way to keep track of the time you spend on projects. A timer keeps track of the amount of time you spend during a work session. These recorded times can then be used to generate invoices. 
Other features such as the ability to include flat rate items, project status history, project notes, links to project related files, and flexible project reporting make Time4Pay an ideal solution for anyone who needs to easily track time spent working on projects and to send invoices to clients.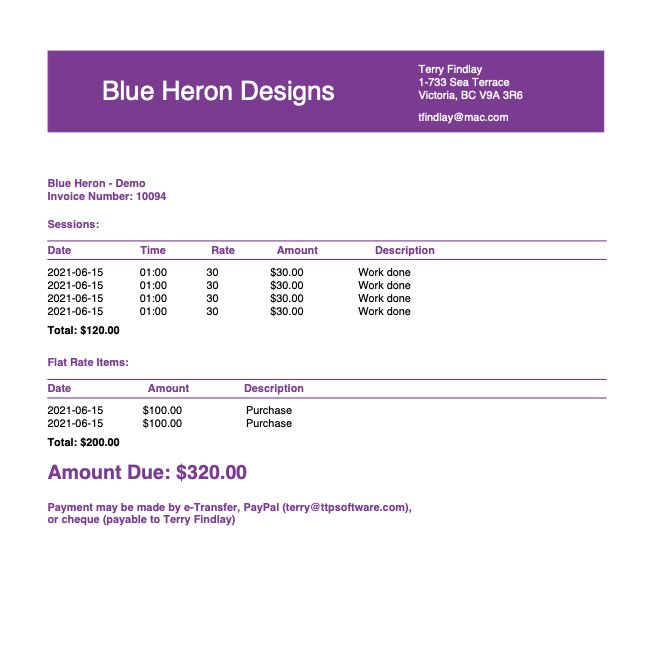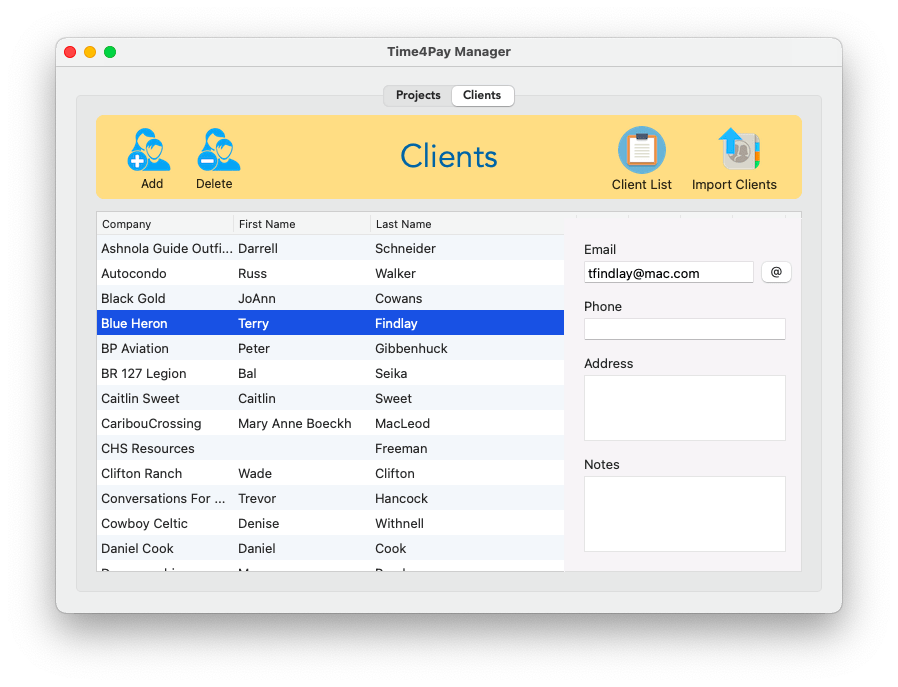 Import clients from a .csv file or enter them manually.
Try Time4Pay FREE for 20 days.
Onetime Purchase Price: $14.99 US
To explore the many useful features of Time4Pay view the fully illustrated
Users Guide.
NEW!
TaskTime4 Project Exporter
To Former Users of TaskTime4:
I have created a utility that will export your TaskTime4 projects. It creates individual text files containing summary information of each TaskTime project. These text files can be opened using TextEdit.
You can download the utility at https://ttpsoftware.com/TaskTime_to_Text.zip
Current version 2.6.1
-fixed a bug that occurred when sorting by the Amounts column
Current version 2.6
-ability to archive projects
-ability to reinstall archived projects
version 2.5
-fixed a bug that could occur when opening Preferences for the first time
version 2.4
– fixed a timing bug
version 2.3
– added option to use a custom invoice graphic
version 2.2
– fixed a timing bug
version 2.1
– fixed a problem with registering when trial time expired
version 2.0
– added total sessions time to project windows
– fixed pause/resume issue
– added color picker for project window headers
To be notified when a new version is released enter your email address below and click the Submit button.