InStock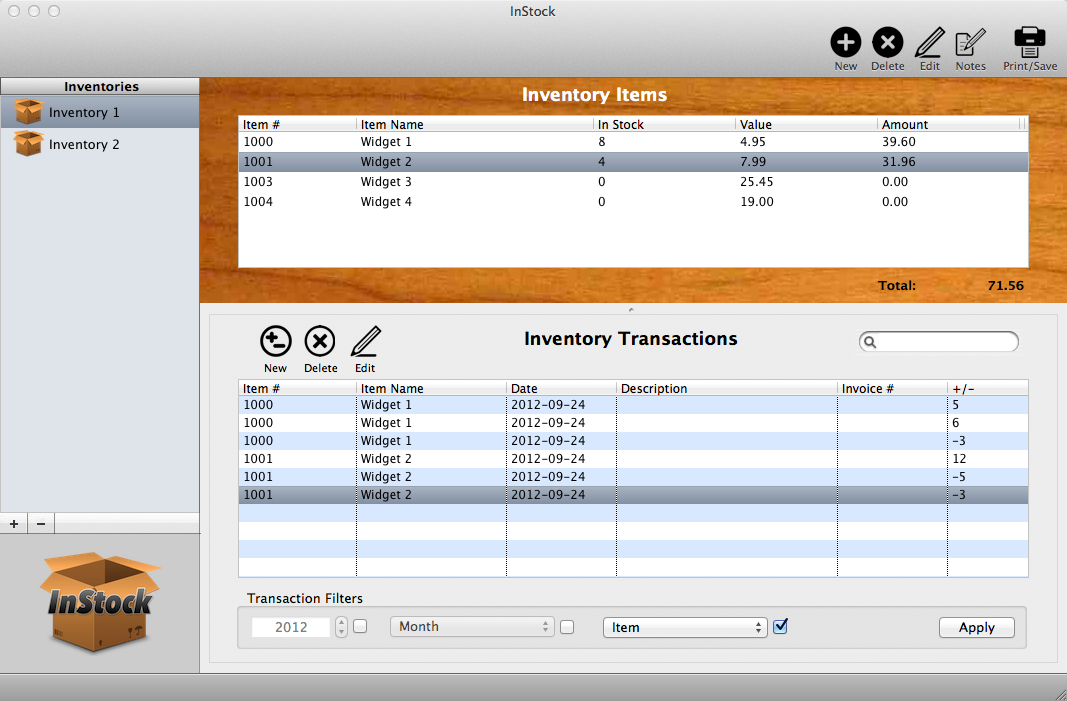 InStock is an inventory management solution aimed at businesses, collectors, and anyone else whose inventory consists of items without bar codes. Adding items to an inventory is simple and quick.
Similarly, tracking changes to your inventory is a snap. With InStock you can have any number of independent inventories and track their items individually. Print out inventories or inventory adjustments (or both) in summary reports.
Download the latest version. (Updates are free to registered users unless otherwise indicated.)
Download
New customers: download it and try it for free for 20 days! This restriction will be removed once you purchase your registration code ($15).
Purchase $15
by