SVDesignMiner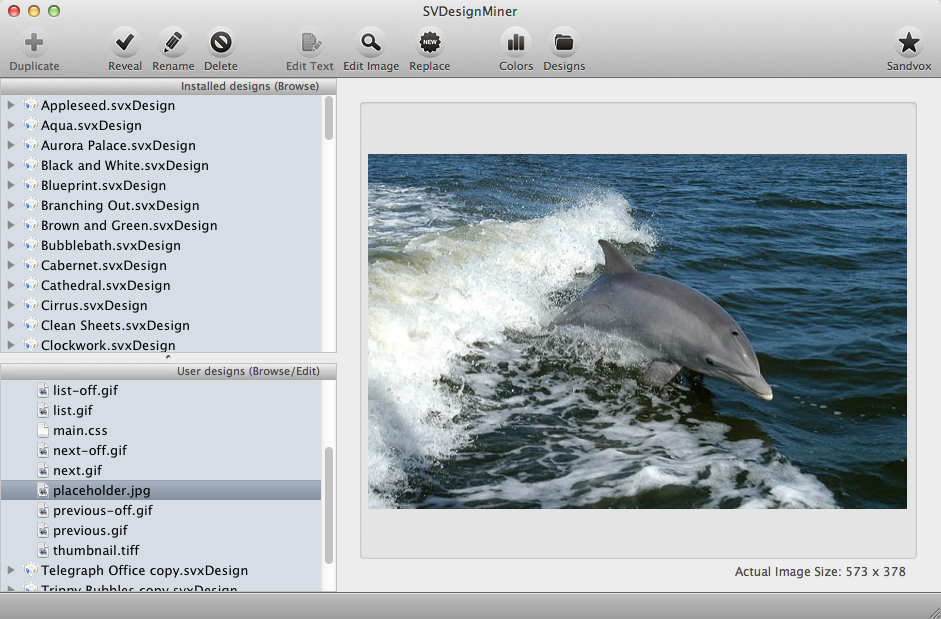 SVDesignMiner is a Sandvox design editing assistant.
It enables you to edit or replace any element in any Sandvox design. It provides a user-friendly interface between the contents of your Sandvox designs and your image and text editing applications. With SVDesignMiner making design modifications is easy and intuitive.
SVDesignMiner assists you in editing or replacing design image files as well as editing text files such as: css, html, js, plist, etc..
Features Include:
Easy drag and drop Image Replacement
Browse design files with a visual file browser.
Browse uninstalled design.
Export design files.
Choose your preferred image and text editors
Edit or replace any design element
Safe Design Editing – Original installeddesigns are not modified
and more…
Download the latest version. (Updates are free to registered users unless otherwise indicated.)
New customers: download it and try it for free for 20 days! This restriction will be removed once you purchase your registration code ($9.99).
Download
Purchase $9.99
by